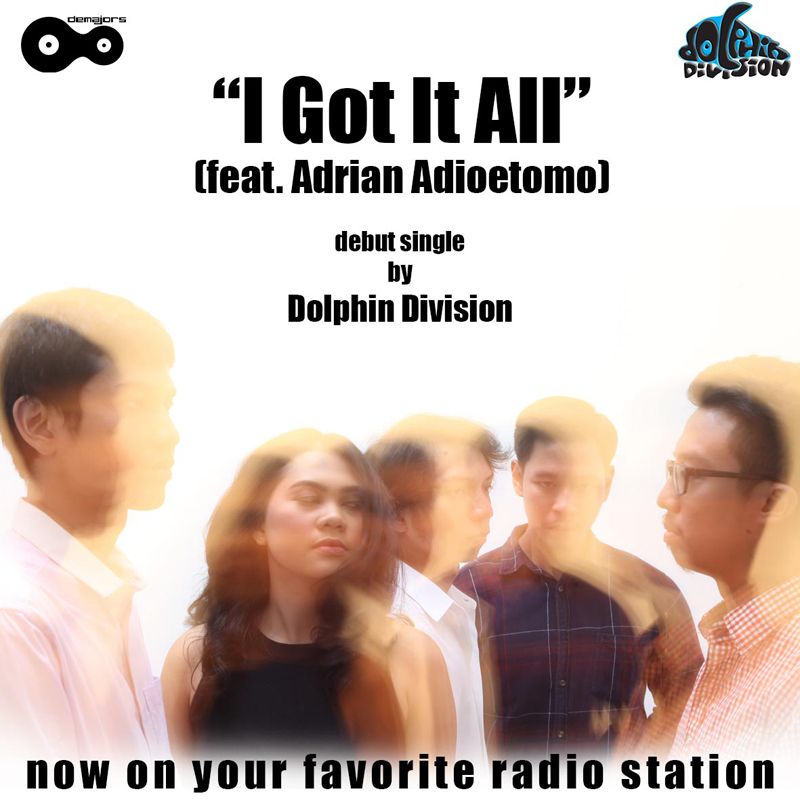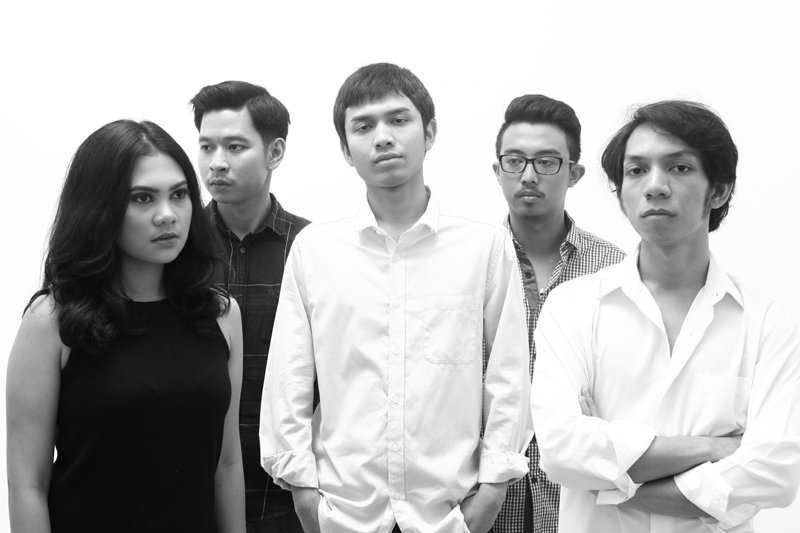 Dolphin Division merilis single berjudul
"I Got It All" (feat. Adrian Adioetomo)
Pada tanggal 28 September 2016 ini, Dolphin Divison secara resmi merilis single mereka dibawah naungan demajors. Single yang berjudul "I Got It All" ini juga menampilkan Adrian Adioetomo, seorang solois yang menjadi ujung tombak delta blues di Indonesia dan juga sekaligus gitaris dari band Raksasa.
"I Got It All" bercerita tentang perjalanan seorang fotografer yang dari memulai karirnya hingga sampai pada satu titik dimana dia mencapai puncak pencapaian karirnya. Menurut Ocka, sang vokalis Dolphin Division sekaligus penulis lirik di lagu ini, dia mendapatkan inspirasi saat membaca sebuah novel. "Sayangnya, gua lupa judul novelnya apa. Hahahaha" Lanjutnya sambil tertawa.
Single "I Got It All" ini sendiri proses pengerjaannya cukup cepat. Awalnya Rizky, sang gitaris, mendapatkan line ambience lewat synthesizernya. "Sisanya ngalir gitu aja sih, lewat proses nge-jam di studio sama anak-anak yang lain" katanya. "Begitu kami tahu kalau kami akan berkolaborasi dengan Adrian, entah kenapa kami merasa lagu ini cocok dan ternyata bener. Dengan adanya Adrian, lagu ini jadi bertambah kaya dan jadi berbeda dengan versi awal." Lanjutnya.
Dolphin Division sendiri adalah band yang sangat terinspirasi dengan musik era tahun 70-an, sehingga bergabungnya Adrian Adioetomo dalam lagu ini pun terasa sangat natural. "Gua ngerasa nyambung aja sama mereka dan begitu gua dengar materi mentah dari lagu ini gua merasa lagu ini punya sesuatu yang unik dan tidak biasa" kata Adrian Adioetomo. "Kami sangat senang bisa berkolaborasi dengan Adrian Adioetomo, terutama pada saat proses rekaman." Kata Rahman, gitaris dari Dolphin Division.
Single ini merupakan langkah baru bagi Dolphin Division yang sedang merampungkan album penuh pertama mereka. "Mudah-mudahan proses pengerjaannya cepat dan tahun depan bisa kami rilis." Kata Tonny, pemain bass Dolphin Division.
When I was 17 I took my head off
Went to New York City, get paid
Every stages, every rumbles, every shouts
Kept them bounded emotionally
Collected records
Spread out between us
Oh they were all screaming, in the night
** I've got it all, I've got it all
I've got it all, I've got it all
Jimmy got his finger in pain
Grimacing and smiling all the time
His word sounds colorful
Thrumming with every inch of his soul
Carte Blanche, I got it all
Carte Blanche, I got it all
Uh they were all screaming, Uh they were all livin
Uh they were all screaming, Uh they were all….
Back to **
Musisi/band:
Dolphin Division
Judul single:
"I Got It All"
Manajemen & kontak:
dolphindivision@gmail.com
Tonny Prakoso
(+62 857 1754 7617)
Fathurahman Hakim
(+62 878 8434 1650)
https://www.instagram.com/dolphindivision/
https://mobile.twitter.com/DolphinDivision
https://soundcloud.com/dolphindivision