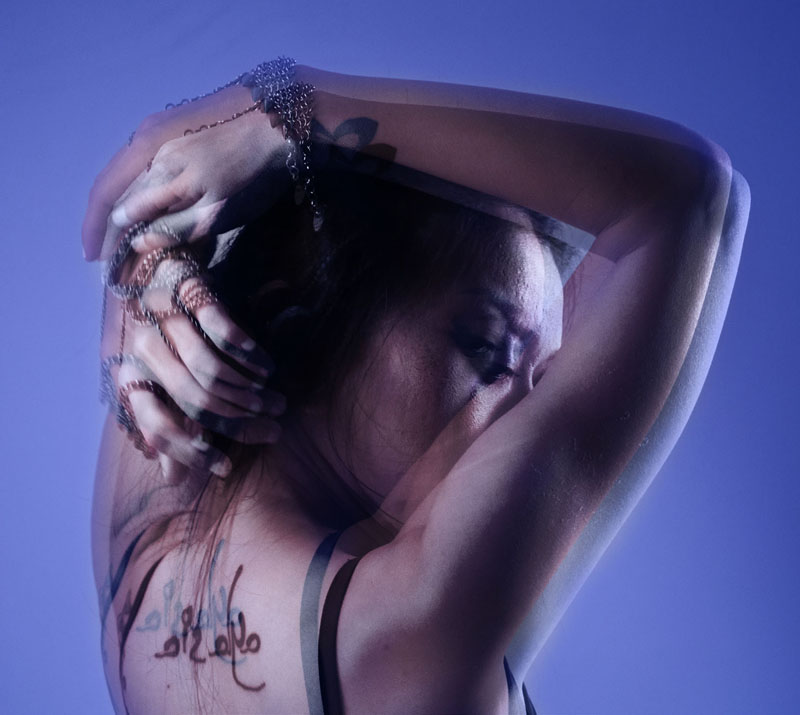 Jemima (lahir 18 Oktober 1984) adalah seorang
penyanyi, penulis, komposer, dan produser musik.
Terlahir berdarah campuran Jawa, Malaysia, Cina,
dan Jepang, menyebabkan dia harus melalui masa
kecilnya dengan kerap berpindah domisili. Sisi seni
dalam dirinya muncul ketika Jemima masih kecil
lewat seni tari, namun menciptakan musik tetap
akan selalu menjadi cinta pertamanya.
Awal mula terjun di industri musik ketika
dirilisnya album pertamanya ber-genre Gospel di
New York City dibarengi dengan kegiatan tarinya
bersama sebuah grup sebelum Jemima lulus
SMA. Di tahun selanjutnya Jemima memutuskan
untuk bermain drums dalam sebuah band Punk
Rock dan sempat tour selama beberapa bulan
di tempat-tempat seperti The Knitting Factory
dan CBGB bersamaan dengan waktu dimana dia
mencoba untuk lebih lagi mendalami penulisan
lagu dirumah dan ketika bersekolah di Berklee
College of Music walau tidak bertahan lama.
Tahun 2005 Jemima pulang ke Indonesia lalu merilis album
perdana yang bertajuk sama dengan namanya di tahun 2011 yang
kemudian mendapatkan banyak pujian dari sejumlah kritikus
musik. Album tersebut dinamakan album terbaik kedua versi
majalan Rolling Stone Indonesia tahun itu. Single pertamanya,
Musik Sepi di nominasikan oleh AMI AWARDS untuk Produksi
Soul/R&B Terbaik. Lagu Paradise mendapatkan penghargaan
oleh ICEMA AWARDS sebagai Lagu Soul/R&B Terbaik.
Dalam proses pembuatan album tersebut, Jemima juga turut
membantu band Indonesia Gugun Blues Shelter sebagai
penyanyi latar untuk album U.S rilis mereka pertama yang
berjudul Solid Ground. Bersama Widi Puradiredja, Jemima
menulis dan menyanyikan sebuah lagu berjudul Let's Get On
It yang turut menampilkan Lloyd Popp dan dirilis dalam album
kompilasi Organic Records.
Dipertengahan tahun 2012, Jemima bekerja sama dengan
Ilman Ibrahim dari Maliq N D'Essentials kembali merilis single
berjudul Sinner's At Work yang diperuntukan untuk unduh
gratis di official Soundcloud Jemima yang lalu hanya dalam
hitungan jam sudah habis kapasitas nya.
Pada Agustus 2014, Jemima bergabung bersama Universal
Music Indonesia dan merilis single berjudul Taboo yang juga
menampilkan musisi dan vocal coach ternama Indra Aziz.
Di tahun yang sama Jemima turut menyumbangkan suara
dan penulisannya di sebuah lagu yang muncul dalam album
Fu2ristic milik Wizzow dan Della MC.
Setelah Jemima melepaskan diri dari perusahaan rekaman
besar Universal Music Indonesia di tahun 2016, Jemima
kembali merilis single berjudul The Bodies yang dirilis pada
bulan April 2016. Jemima sekarang sedang mengerjakan
album terbaru yang diberi nama XXX dan bekerja sama dengan
beberapa musisi seperti Anda Perdana dan Reza Achman dari
Matajiwa, juga Kimo, Adhe Arrio, dan Gerhan Ferdinal a.k.a
Komodo yang akan dirilis pada akhir tahun 2016.
Edukasi
• Lulus dari Francis Lewis High School,
Queens, NYC (Dance Major) 2000 – 2002
• Berklee College of Music, Boston, MA
(Majoring in Music Production)
2002 – 2003
Pengalaman
• CBGB, Continental Union Sq., Jack's Loft, dll (New York City Clubs)
bersama berbagai band Hardcore/ Metal sebagai pemain bass. (2001)
• Julliard (High School Vocal Exhibition), Laguardia School of Music, NYC
Public Schools, alongside the Francis Lewis High school Choir as a 5 – time
Soloist. (2001)
• GUM Gospel Album Promo Concerts (N.Y., D.C., Boston and
Philadelphia) (2002)
• Bersama band punk/rock; Skipper sebagai Drummer di CBGB,
Continental, Downtime, Friendly Fred's, Luna's Lounge, Don Hill, Le Bar's
Bat, dll. (2003 – 2004)
• Live performance video project bersama SUAKA (sebuah proyek Ethnic
Metal Band sebagai Guest Vocals) di CUNY, Brooklyn (2003 – 2004)
• Jakarta Jazz Festival 2008 setelah memenangkan top 5 di New Breed
contest
• Java Jazz Festival 2009 setelah memenangkan posisi kedua di Road to Java
Jazz dengan Delta FM audition
• Hari Film Nasional 2009, Gedung Usmar Ismail, Jakarta
• Komunitas Salihara's opening at the Salihara gallery
• Laksmi Pamuntjak's Jakarta Good Food Guide 2009 at the Salihara gallery
• Levi's the at Black Cat Jazz Supper Club (2009)
• Jakarta International Java Soulnation 2010 bersama the Orgasmic
Brothers.
• Senandung Untuk Negeri, a charity music concert for Merapi, Mentawai
and Wasior, Nov 14th 2010
• Urban Fest 2010, Pasar Seni Ancol, Nov 21st 2010
• Sunday Jazz Festival, Segarra Beach Club, Dec 5th 2010
• Java Soulnation Festival 2011
• Hello ASEAN Festival 2011 at Nusa Dua Bali
• Java Jazz International Festival 2012
Discography
• 1994 – GKK Choir theater album
• 2002 – GUM Falling For You (gospel album),
NYC
• 2003 – Skipper (live and studio demo), NYC
• 2005 – Gospel album (Yance Haurissa's
project) – 2 tracks
• 2006 – Soundtrack untuk Dunia Lain the
movie – 1 track
• 2010 – 2011 – First Album – Self Titled
• 2012 – 'Sinner's At Work' (Single), di produseri
oleh Jemima dan Ilman Ibrahim
• 2014 – 'Taboo' Feat. Indra Aziz (Single)
Universal Music Indonesia.
• 2016 – 'The Bodies' (Single), di produseri oleh
Jemima dan Kimo (Double Deer)
• 2016 – 'Euphoria' (Single), di produseri oleh
Jemima, Anda Perdana dan Reza Achman dari
Matajiwa
• 2016 – 'XXX' Album (Double Album) di
produseri oleh Anda Perdana, Reza Achman,
Kimo, Adhe Arrio, dan Gerhan Ferdinal
Achievements
• 2008, Jakarta Jazz Festival Top 5 New Breed Winner
• 2009, Delta FM Java Jazz 2nd Place Winner
• 2011, Self-titled album named second best album from Rolling Stone
Magazine, Indonesia
• 2012, Musik Sepi, Best Soul/R&B Production, AMI Awards (Nominee)
• 2012, Paradise, Best Soul/R&B Song, ICEMA Awards (Winner)
Associated Acts
Perseorangan
• Eddy Syakroni, Indra Aziz, Donny Sundjoyo, Sandy Winarta, Stefan Thiele,
Jeffry Tahalele, Yance Manusama, and many others (2008 – 2009)
• Dalam live performance nya tahun 2011, Jemima diiringi oleh sebuah band
yang dia sebut sebagai 'The Orgasmic Brothers'. Orgasmic Brothers adalah:
Fajar Adi Nugroho – Bass
Torank Ambarita – Guitar
Haris Pranowo – Keys
Dimas Pradipta – Drums
Muhammad Pradhana Budiarto – Percussion
Satriawan Wiguna – Keys
• Pada tahun 2012, Jemima mengeluarkan sebuah single berjudul 'Sinner's At
Work yang di produseri Ilman Ibrahim dari Maliq N D'essentials.
• Pada tahun 2014, Jemima bergabung dengan label Universal Music
Indonesia yang saat itu di pimpin oleh Jan Djuhana sebagai CEO nya
• Pada tahun 2014, sebuah single berjudul 'Taboo' di release oleh Universal
Music Indonesia, berkolaborasi dengan Indra Aziz.
• Kimo (Double Deer). Adhe Arrio (Double Deer). Gerhan Ferdinal a.k.a
KOMODO sebagai produser album XXX.
• Matajiwa (Anda Perdana dan Reza Achman) sebagai produser album XXX
• Windy Setiadi, Agus Kristianto, Jordy Waelauruw, Anin Dimas sebagai
additional players pengisi album XXX
• Asmoro Jati (Recording & Mixing Engineer Album XXX Matajiwa)
• Visual branding oleh Ziad 'Emenk' Sofyan, Tubagus Rofi, Jesselyn Nathania
(#PROJEKITA)
Labels & Companies
• Organic Records. Recording company and
management. (2011 – 2013)
• Demajors. Content distribution of Jemima
(self-titled album). (2011 – sekarang)
• Demajors. Physical Content Distribution
'Album XXX'. (2016 – sekarang)
• Universal Music Indonesia. Full sign contract.
(2014 – 2016)
• Double Deer. Digital content distribution 'The
Bodies' and 'Album XXX'. (2016 – sekarang)
• SANS Creative Management
(2016 – sekarang)
Links
www.reverbnation.com/jemima
http://soundcloud.com/djemima
Digital Download link
https://itunes.apple.com/us/album/jemima/id507658189
smarturl.it/jemimathebodies
Official Music Videos
Home Grown : http://www.youtube.com/watch?v=GLqcn59p-i8
Musik Sepi : http://www.youtube.com/watch?v=immdRgFNlwI
Like Honey : http://www.youtube.com/watch?v=6yQZ-3SmgtA
The Bodies : https://www.youtube.com/watch?v=gsNcOjLyOug
Euphoria : https://www.youtube.com/watch?v=hWGT–Ujf7o
www.youtube.com/jemimamusic