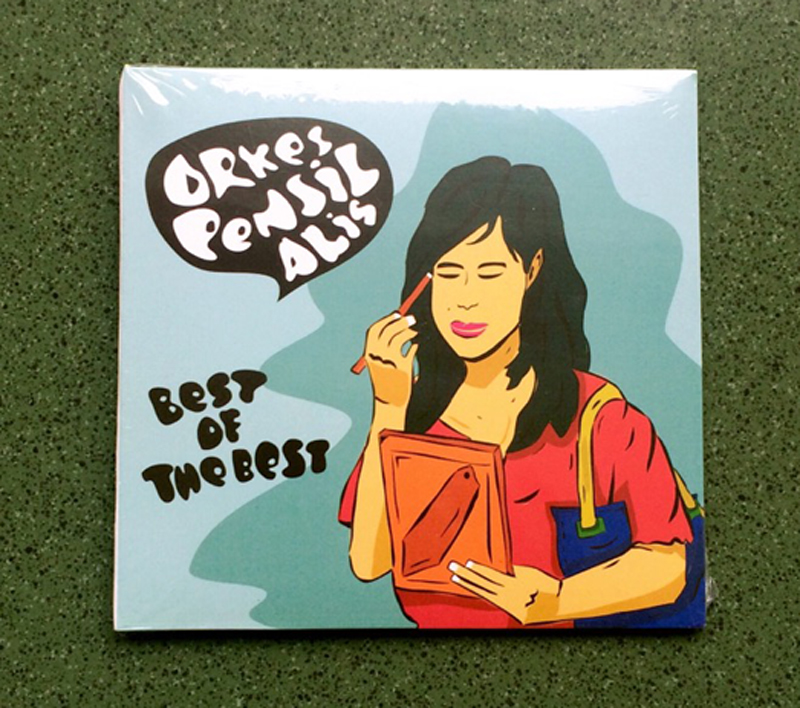 Orkes Pensil Alis berawal dari sebuah "iseng". Sebenarnya tidak pernah diniatkan untuk serius, atau bermimpi jadi musisi kondang. Tercetus di pertengahan tahun 2013, dengan semangat untuk membuat band humor dan dangdut. Setelah bergonta-ganti personil, hingga pada akhirnya Hifdzi Khoir (vokal), Mukti Entut (Vokal), Ilham Al Kautsar (Gitar), Hisdan Satria (Gitar), Padistya Agusta (Bass), Binasrul (Perkusi), Ari (Perkusi), Satito (Drum), Faisal Al Kautsar (Flute)
Orkes Pensil Alis terbentuk dari orang-orang yang over dosis oleh suara kendang dan seruling. Maksud sebenarnya ingin membuat band seperti OM PMR, OM PSP tapi ternyata skill tidak sampai. Akhirnya, memainkan musik yang mudah dimainkan saja.
Ditahun 2016 ini, Orkes Pensil Alis mengeluarkan album pertama bertajuk "BEST OF THE BEST". Album ini didistribusikan sebanyak 1000 kopi. CD Orkes Pensil Alis bisa dipesan melalui mekanisme preorder di https://irelease.yukbisnis.com/ pada hari ini, 9 Oktober 2016, sebelum nanti disebar melalui distribusi nasional setelah tanggal 24 Oktober 2016. Di album ini Orkes Pensil Alis lebih banyak melakukan eksperimen dari penyusunan materi, aransemen, sound, dan lirik. Terdapat 7 track lagu yang bermuatan musik dangdut dengan lirik yang menggelitik.
Contact:
p: 085652007080 (Ammar)
t: https://twitter.com/orkespensilalis
i: https://www.instagram.com/orkespensilalis/
Youtube: bit.ly/orkespensilalis
s: https://soundcloud.com/orkes_pensilalis