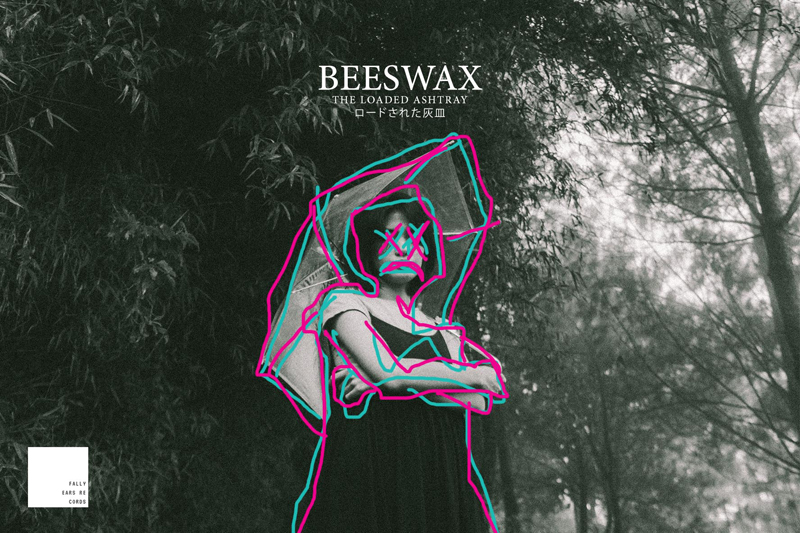 Beeswax Merilis Single Terbaru "The Loaded Ashtray"Beeswax Merilis Single Terbaru "The Loaded Ashtray"
Grup emo/indie rock asal Malang, Beeswax kembali menelurkan karya terbaru mereka melalui sebuah single berjudul "The Loaded Ashtray". Bagas (vokal/gitar), Iyok (vokal/gitar), Putra (vokal/bass) dan Yayan (drum) terakhir kali merilis sebuah album penuh kedua bertajuk "Growing Up Late" pada tahun 2015. Lagu yang ditulis oleh Bagas Yudhiswa ini terdengar familiar apabila pendengar merupakan penikmat setia album kedua Beeswax. Ya, tidak salah lagi, lagu ini merupakan pengembangan intro singkat yang dijadikan track pembuka pada album tersebut. Beeswax tetap mempertahankan formula twinkle dengan alunan melodi rock yang terdengar lewat riff-riff gitar pada track ini. Track ini dirilis eksklusif dalam versi digital melalui media independen, The Display dan bisa didengarkan secara penuh melalui situs thedisplay.net.
Dirilisnya single ini menandakan kembalinya Beeswax untuk album ketiga yang direncanakan untuk dirilis pada tahun ini. Single dan album ketiga Beeswax akan diriiis via label rekaman independen, Fallyears Records yang juga menaungi roster lain seperti Dizzyhead dan The Talkboy. Lagu "The Loaded Ashtray" juga terdapat dalam CD Sampler Beeswax yang dapat dipesan melalui akun Instagram @beeswaxtheband dengan harga 25.000 Rupiah per kepingnya. Dalam setahun terakhir, band ini telah menjajal berbagai panggung termasuk menjadi band pembuka dalam tur Turnover di Yogyakarta dan terlibat dalam gelaran Thursday Noise di Surabaya. Dengan semakin bertambahnya pengalaman bermusik melalui album ketiga, Beeswax telah merencanakan beberapa agenda di tahun ini termasuk perilisan video klip, tur, dan lain-lain.
Link audio "The Loaded Ashtray" :
Further inquiry, reach out to our manager :
Novita Widia +6281333481985 or email to beeswaxtheband@gmail.com
Beeswax Social Media link :
Instagram : https://www.instagram.com/beeswaxtheband/
Twitter : https://twitter.com/beeswaxtheband?lang=en
Facebook : https://www.facebook.com/beeswaxtheband/
Soundcloud : https://soundcloud.com/beeswaxtheband
Youtube : https://www.youtube.com/channel/UCNcABgRCsE_9bS7ONlz_KHQ
Fallyears Records Social Media link
Instagram : https://www.instagram.com/fallyears/
Twitter : https://twitter.com/fallyears
Facebook : https://www.facebook.com/fallyears/
Soundcloud : https://soundcloud.com/fallyears-records
Youtube : https://www.youtube.com/channel/UCoNaaNYbJChMqKDEm_O1HzQ